Interior decoration works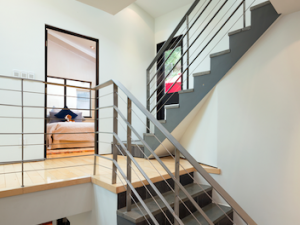 More than 300 completed interior work projects throughout Latvia: private houses, A and B class office buildings, municipal buildings as well as exclusive buildings in Old-Town Riga.
We have completed about 300 interior works projects throughout Latvia. These included economy class and A class office buildings, as well as exclusive finishing decoration work in buildings in Old-Town Riga.
Our company employs a large number of in-house specialists. We have smartened our project management and apply state-of-the-art communication technologies. This helps us to manage a significant amount of projects at a time.
We work with on 80 projects on average per season throughout Latvia.
We also carry out the purchase of materials ourselves, a result of which our procurement constitutes significant volumes and the corresponding prices.
This approach helps us ensure highly competitive prices and the best possible terms for project implementation almost anywhere in Latvia, without compromising the quality and terms of the work.