Planning documents have been developed to improve vocational education for energy efficient construction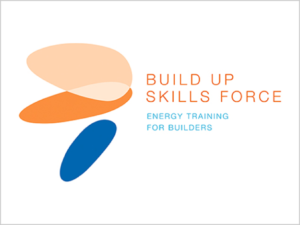 Project "BUILD UP Skills FORCE" has been completed, in the framework of which vocational in-service […]
Project "BUILD UP Skills FORCE" has been completed, in the framework of which vocational in-service training education programmes for energy-efficient building skills development will be elaborated.
The aim of the project was to contribute to the availability of qualified professionals for the construction industry, who have the knowledge and skills for the construction and renovation of low energy consumption buildings.
Its topicality is largely related to the funding allocated for energy efficiency improvement until 2020: EUR 333.55 million, of which EUR 166 million are envisaged for increasing the energy efficiency in residential buildings (renovation and heat insulation of residential buildings) and a further EUR 115.13 million for public buildings.
Regulatory framework created as a result of the project includes proposals for employment policy, by ensuring further education in the sector of energy-efficient buildings, which promotes improvement and development of the skills of professionals who are active in this area.
In the same way a model document has been created for funding the intended training programmes and related activities to gain support for funding of the programmes.
Both of these documents have been submitted for informative purposes to the responsible ministries and the Ministry of Finance, and their representatives have expressed their willingness to include the reflected principles in their planning documents, which will help to ensure the sustainability of the project results.
At the conclusion of the project a national level conference was held within the framework of which the management of the Ministry of Education and Science, the Ministry of Economics, the Latvian Association of Civil Engineers, the Latvian Builders Association, together with the management of the Ministry of Welfare, the Ministry of Environmental Protection and Regional Development and the Latvian Builders Trade Union, have signed the Declaration on the implementation of vocational in-service education programmes for the energy-efficient construction and renovation of buildings.
---
03.05.2016