Construction of private houses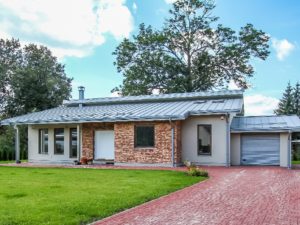 We have established a standardized method for construction of private houses. Calculate estimated construction expenses online!
By experience gained through construction and reconstruction of various buildings, and our resources in the development of the construction projects, we have established a standardised method for construction of private houses.
It provides for construction of a private house by a standardised process of performance of construction, and company warranties for performance:
standardised units, speeding up construction;
well-balance project, flexibly adjust the project to the budget (costs, terms, the best possible technologies). No risk of failure implementing the project within the scope of the planned budget;
company-level construction project management and work performance, which differs considerably from the often unforeseeable performance of separately contracted specialists (terms, responsibility, quality);
we ensure free consultation regarding the steps included in the process;
five-year warranty for the works.
We offer to calculate the planned house construction costs. Fill out the information in on-line calculator!
We carry out the construction of private houses from A to Z, from consultation, to ready-made buildings, to "shell and core" or fine finishing works, and we are also able to ensure some of the necessary stages.
At the client's option we can also:
ensure only the development of the project;
carry our project management (transparent construction, terms, budget);
ensure construction according to the existing design; or
provide consultation only (free of charge).
We will not artificially bind the client so it becomes dependent, and is only allowed to work with us exclusively.
When developing the project, we view the solution in the long term:
"We develop projects to construct sustainable structures. This means that we take into account operational costs of the structure, thermal effectiveness, sustainability of construction materials, etc., so that the building will be the best possible long-term investment."
We offer a wide range of construction solutions: wood, brick, silicate blocks, concrete blocks or pre-fabricated construction. Each case has its own unique most suitable solution. Each version has it pros and cons.
Construction of a house is a significant decision. Usually it is a once in a lifetime decision, and therefore is important to choose the right way of getting to what you want.
To get an idea of construction costs, please use our private house construction costs calculator.
As soon as you fill in the calculator fields, you will get an approximate construction cost' calculation.